It's time to put your best FACE forward! Our facials and skincare services are tailored to meet your individual needs and help you achieve your dream skin.
Skincare Mobile AL
Princeton psychologists Janine Willis and Alexander Todorov performed a series of experiments that revealed that it only takes a tenth of a second to make an impression of someone from their face! Additionally, they discovered that even with longer exposure, their first impressions had no significant changes! With that being said, it's time to put your best FACE forward! Our facials and skincare services are tailored to meet your individual needs and help you achieve your dream skin. With a commitment to provide you with top-quality service, our licensed estheticians use product lines developed under trusted and reputable companies.  Whether you are looking to receive a professional treatment aimed for specific skin goals or wanting to simply relax, a facial may be the service for you! 
Microdermabrasion is a treatment using a tool that suctions and uses tiny crystals to deeply exfoliate the skin removing debris, dead skin, and the outer layer of the skins surface to reveal rejuvenated healthy skin. Microdermabrasion is an appropriate treatment for majority of skin types and has a faster recovery time than traditional dermabrasion. Microdermabrasion has been used for years in the dermatology setting and started becoming more popular in the spa and salon fields in the 1990s! This treatment is non-invasive and does not require topical anesthetics. Many people seek microdermabrasion treatments for acne, scarring, hyperpigmentation, dullness, fine lines, and wrinkles. Microdermabrasion can also have other advantages such as improving blood circulation and skin elasticity, clearing blockage in pores, minimizing the appearance of pores, improving product absorption, reduction of blackheads, decreased appearance of age spots, and more. In some cases, it has even shown enhanced product absorption by up to 50%. Results may vary between individuals. Upon evaluation of your skin, the esthetician will be able to determine if microdermabrasion is suitable for your skin! 
Most people wonder how celebrities get, what seems to be, flawless airbrushed skin even with harsh lighting and high-definition cameras. In many cases, they have gone to an esthetician to get a dermaplaning treatment! Dermaplaning exfoliates the surface of the skin and removes fine hairs (often referred to as peach fuzz) and dead skin cells using a scalpel. The goal of dermaplaning is to remove the dead skin and hair that holds dirt and oil, to create a fresh and smooth complexion. Many people rave over increased product penetration when doing their daily skincare routines and how smooth their makeup applies and looks after receiving this treatment. Not only does dermaplaning aim to give you seemingly picture-perfect skin for your big day or even your everyday selfie, but it also has other benefits. It promotes the production of collagen and elastin making it suitable for people who are looking for antiaging services and remedies. Additionally, it can reduce hyperkeratosis, which can be a cause of acne and dullness of the skin. Results may vary between individuals. For your safety, upon evaluation, the esthetician will determine if you are an eligible candidate for this service!
Many of our skincare clients express concern for their pores and often find the vacuum to be a beneficial add-on during their facial. The vacuum is designed to remove debris from deep within your pores. Pores can fill up with dead skin, dirt, makeup, and oils causing an unwanted stretched out appearance.  If you feel like your skin is "congested," the vacuum may be a great option for you! 
The treatment theory of LED Facial Mask, is that the use of photo dynamic therapy, can stimulate skin cell activity and renovate concerns by the light produced by the mask. The mask has several different lights and wavelengths, all of which were created to provide different benefits!  
The 

Red 

L

ight is thought to stimulate the production of the essential protein

, collagen, used to repair and replace tissue.

 

Red Light helps reduce the appearance of pores and 

f

ine lines.

 

Bacteria in acne releases porphyrins. When porphyrins absorb the 

Violet

 

L

ight

 a

t a specific

 wavelength

 provided by the mask

, free radical damage is produced which in turn 

helps kill

 the bacteria!

 It also supplies a calming effect which is 

great for hypersensitivity. 

 

The Green Light is used to help reduce fine lines, balance pigmentation, lighten scars, 

and 

speed up 

the healing process of wound

s

!

 

Yellow Light was designed to improve oxygen exchange to promote lymphatic drainage, improve skin texture

 and wrinkles, reduce redness, and much more. 

 
The Clear Blue Light is thought to gradually enhance cell energy

, facilitate tissue metabolism, and 

soothe the skin!

 

Cyan Light was made to deeply penetrate the skin to accelerate active tissue metabolism

, help decompose color spots, and decrease the definition of fine lines and sagging skin!

 
This tool cleanses the skin using a metal tip that vibrates and transmits high-frequency sound waves to your skin cells. It is designed to gently exfoliate your skin while removing and collecting the debris sloughed off your skin. As well as providing a deep cleanse, the ultrasonic skin scrubber may improve skin texture and tone as well as reduced appearance of pores! While it is scientifically impossible for pores to shrink in size, this tool helps expel even the most stubborn remnants that make your pores appear larger! Additionally, removing these unwanted substances from your skin cells often lead to an overall smoother and brighter complexion!
At some point, most people have been told to put spoons in the freezer, then later place them under their eyes to get rid of undereye bags. Ice globes carry a very similar idea with a modern twist and design! The science behind it, is that the cold temperature of the tool will make the facial blood vessels contract and increase oxygen delivery, helping the skin achieve a bright and rejuvenated look! These cooling wands are gently massaged across your skin to deliver a soothing sensation while providing benefits your skin will love! Ice globes were designed to help reduce redness, inflammation, puffiness, fine lines, and the appearance of large pores. They can encourage lymphatic drainage, activate collagen production, aid in tightening skin, and stimulate blood circulation! Some may even find that it provides relief on sinus and migraine headaches! The potential benefits are endless, and in turn is the ideal addition to compliment your skincare experience.
With this crowd favorite, get ready to indulge in a feeling like no other. Our hydrojelly masks are sure to take your facial and skin to new heights! They are richly packed with favorable ingredients to feed your skin the nutrients it needs. This mask is delicately coated over the surface of the skin then rests to dry and allow you and your skin to soak up the moment and ingredients! 
High frequency machines are proven, timeless machines first designed in the 1800's to promote wound healing and treat infections! Now, this non-invasive treatment is used to help conditions such as acne, hair loss, cellulite, and wrinkles. When applied on the skin, an electrical current passes through a uniquely shaped glass electrode making a subtle glow and tingling sensation! The impulses increase immediate circulation causing underlying cells to be renewed, therefore reducing the appearance of fine lines and wrinkles. The most prominent use of high frequency in the skin care profession is to help reduce breakouts, calm previous breakouts, and improve product penetration and absorption. The electrical currents from the machine, assist in producing light heat and enriched oxygen which promotes the balance of sebum production and the killing of acne causing bacteria. Many experience almost immediate results (24 hours) for acne treatment! This is a great option for clients wanting to target specific concerns and take control of their skin! Upon assessment, the esthetician will determine if this is an appropriate add-on for you! 
Facial Packages
All facials include steam following the initial cleanse, during the second cleanse, and during exfoliation unless deemed unsafe 

for the client or if the client prefers to receive their facial/treatment without. 

To provide our clients with a safe and beneficial experience, some add-ons or ser

vices 

may not be suitable

 for certain clients. Your esthetician will determine 

if you are an eligible candidate for the desired treatment or service! If for any reason 

your

 esthetician 

deems an 

add-on or treatment unsafe for 

you

 and your skin

, 

options for an 

alternate treatment/add-on will be discussed

!

All facials are 60 minutes 

except for

 our express "In & Out" facial

 which is 30 minutes! Clients receiving "The Works" facial, have the option to increase their facial 

to 90 minutes for an additional cost when booking 

for more time to decompress and relax!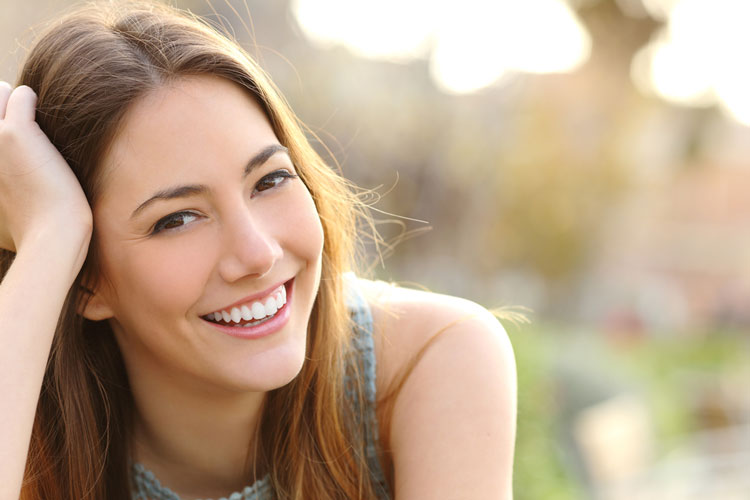 Why See An Esthetician

You might ask, what exactly is an esthetician? Estheticians, in Alabama, are state licensed health and wellness professionals. Their work includes, but is not limited to, applying treatments and performing advanced procedures and therapies to maintain and improve the appearance and health of the skin. Estheticians use a variety of techniques, treatments, and products to create an experience most beneficial for the client and their specific skin type and concerns. Treatments typically include different oils, lotions, creams, serums, and masks. Many of these products are strategically infused with ingredients that target concerns such as fine lines, wrinkles, acne, dry skin, eczema, and many other anomalies. Even if you do not currently have concerns regarding your skin, seeing an esthetician in the early stages of your life can help you take preventative measures to reduce the chances of other skin-related issues in the future. When treating something as important and intricate as your skin, you don't want to take any chances. That is why we only hire licensed estheticians that have successfully undergone both an esthetic-related program and hands-on supervised training. With modern technology and required continued education, licensed estheticians can stay up to date on the newest skincare trends and apply their science-based education that, to provide you and other clients with a valuable and memorable experience. 

Advantages of Professional Skincare

It is important to make your skin a priority and supply it with proper treatments and nutrients Your skin goes through a long journey each day facing harmful rays from the sun, pollution, makeup, soaps, products, and more. Everyone's skin is constantly changing and in fact regenerates approximately every 21-27 days. Along with a fast regeneration rate, many experts claim that skin is the largest organ on your body. This organ has direct contact with the outside world and is the body's first line of defense, so it is exposed to many different environments. Over the course of life, your skin has its own adventure and can change and develop different concerns at any point. With that information in mind, it is evident that seeking services, treatments, and advice from an educated and trained professional, such as an esthetician, would be giving your skin the care it deserves. Estheticians are able to perform deep pore cleansing, enzyme exfoliation, and other advanced treatments that cannot be done most effectively and safely at home with over-the-counter products/tools and no professional training. Some therapies and treatments also require intense sanitation and sterilization processes that need to be done by trained professionals to ensure your skin will not be exposed to irritating or harmful microbes. Most skincare treatments also have important aftercare steps and contraindications that would prevent a client from receiving that specific treatment. That is why seeing an esthetician, especially for more advanced therapies, is very important when it comes to taking safety precautions for you and your skin. Along with professional skincare being important, when thinking about proper sanitation and safety, it can be crucial when selecting a skincare routine. Selecting a skincare routine can be more complex than it seems. With skincare tips available at the click of a button, it can be hard to determine which information is accurate and best for your specific skin type. Mixing certain ingredients and products together can not only decrease the effectiveness of the products but can also be more harmful than beneficial to your skin. Consulting with a licensed esthetician is a great start to creating a skincare routine that is most compatible and effective for you! Seeing an esthetician is slowly becoming as common as seeing a dentist or physician regularly! 

Benefits of Facials

uring a typical facial, a gentle face massage is incorporated into the treatment. This relaxing portion of the facial improves blood flow around the face, which in turn stimulates lymphatic vessels and detoxifies skin. Human collagen production decreases with age, making the skin less elastic and appear more dull and less firm. The face massage promotes collagen production which can help smooth fine lines and prevent wrinkles to keep your skin looking youthful. Receiving regular facials may also increase your skin's absorption abilities so you can get the most out of your skincare products. Facials help to promote cell rejuvenation and retain hydration. Additionally, when receiving an exfoliation treatment during a facial, your dead skin cells are being removed which in turn promotes new skin cell growth typically resulting in a more even skin tone and decreased scarring. When you also receive other treatments and therapies targeted towards your skin desires during your facial, more benefits are likely to be acquired.  While facials have many physical benefits, the serene experience of a facial can give a mentally soothing moment unlike any other.