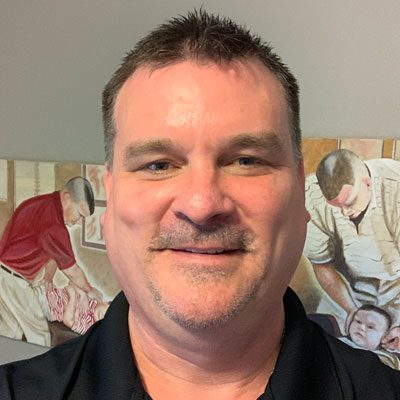 Chiropractor
Jeff Woodruff D.C.
Dr. Jeff has been practicing chiropractic for 20 years. He earned his Doctorate of Chiropractic and Bachelor of Human Anatomy from Logan College in St. Louis, MO, his Masters from the University of South Alabama and a second Bachelor of Science from Springhill College. Body Mind & Spine is his dream come true; being able to incorporate massage therapy, chiropractic, and skin care, all under one roof, with extremely affordable rates. Dr. Jeff is married and has three children. He enjoys deep sea fishing and hunting the elusive whitetail deer.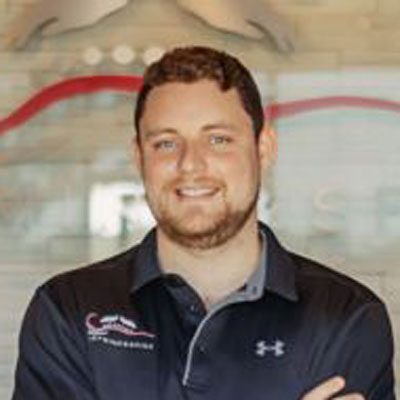 Chiropractor
Nic Brautigam D.C.
Dr. Nic Brautigam, a native of Woodstock, GA, received his Doctor of Chiropractic Degree from Life University in Marietta, GA and his BS in Biology from the University of West Georgia. His desire to become a chiropractor started after a weight lifting injury left him unable to play basketball for his middle school. After sitting out for weeks he was only able to return to the court and play without pain after seeing a chiropractor and receiving his first adjustments.
This inspired him to dedicate his life to sharing the benefits of Chiropractic as an integral part of a healthy lifestyle. In his free time Dr. Brautigam enjoys hiking, lifting weights, going to the beach and watching his beloved Atlanta Braves.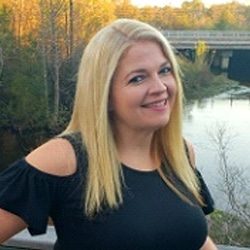 Licensed Massage Therapist #5330
Julie Duclos
Julie is a Fairhope High School graduate of 2000. She graduated from Blue Cliff College in 2019 with a major in Massage Therapy.
Julie's love of fitness inspired her to show others how to love themselves through proper health and wellness, nutrition, and exercise. First responders have been a large influence in her life. 
Their dedication to others is what 'drives her to help others' as well. With her love of fitness, she also discovered a love of races; specifically, obstacle course races. It started with Mobile SWAT Team's 'Just the Mud of it' and, just recently, she completed her 2nd Spartan Race Trifecta.
She is skilled in Swedish Massage, Deep Tissue Massage, Reflexology massage. She loves practicing sports massage, and stretching techniques.
Licensed Massage Therapist #5338
Rebecca Money
Rebecca Money is a graduate of Blue Cliff Career College and has been practicing massage therapy in mobile since early 2019. She helps people dealing with everyday stress and muscle tension by helping them achieve relaxation and overall comfort. She is very focused on her clients individual needs and her work is both specific and flowing.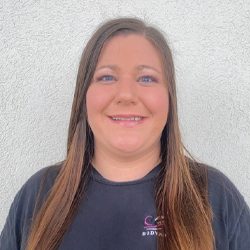 Licensed Massage Therapist
Sarah McConnell
Hello, my name Sarah McConnell and I am a licensed massage therapist here at Body, Mind & Spine. I was born and raised in Texas, but moved to Mobile, AL in 2019. I graduated from A New Beginning School of Massage in 2010, but my passion for massage therapy started at age 11.
Due to my desire for massage therapy, once moving, I decided to expand my training a little further, and in 2021 I attended Blue Cliff College.
Some of my favorite specialties include pre-natal massage, lymphatic drainage massage, deep tissue massage, Swedish massage and Trigger Point Release technique.
As a massage therapist, my goal is to listen to what my clients are asking and cater to their wants and needs.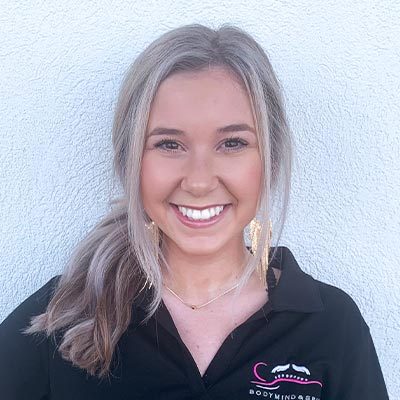 Office Manager
Farrah Bender
Hello everyone, my name is Farrah and I am the office manager here at Body Mind & Spine! I am a graduate of Coastal Alabama and hope to one day pursue a career in children's counseling! My goal working at BMS is to be the first smiling face you see when entering our doors. I look forward to meeting everyone and eventually learning you by name! I am dedicated to providing everyone with the best experience possible!
Licensed Massage Therapist #5355
Mary "Katie" Durden
Katie is a graduate of Blue Cliff Career College and has been practicing massage in Mobile since 2019. She is proficient in Swedish massage, deep tissue massage, trigger point therapy, assisted stretching, and reflexology. Her massages are tailored to each individual client, from pain management, to tension release and relaxation.
Licensed Massage Therapist #2252
Bridgett Smith
Massage Therapist #5773
Isaac Hilton
Hi, my name is Isaac Hilton and I am a Licensed Massage Therapist here at Body Mind & Spine. I graduated from Blue Cliff Career College, and specialize in medical, sports and deep massage bodywork. I also generally use a smooth mixture of Shiatsu, Reflexology, Neuromuscular Therapy, deep tissue, and relaxing Swedish techniques to meet your individual needs.
Feel free to request me or any one of our other great therapists: We look forward to meeting you!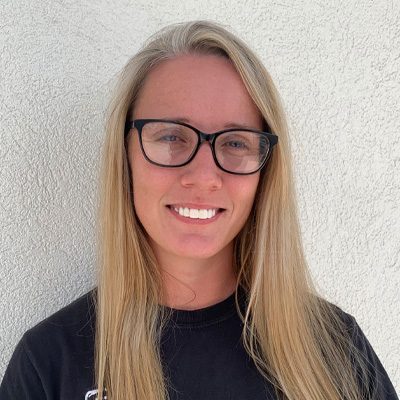 Massage Therapist #3138
Stephanie Pope
Stephanie Pope is a 2010 graduate of Fortis College with a Massage Therapy Certification, she is very proficient in Swedish, Deep Tissue, trigger point, assisted stretching, prenatal and cupping.
Stephanie is currently working on getting her Master Myoskeletal Technician Certification, which is a unique hands-on system designed to get to the clients' pain source. It helps restore function, rebalance, and re-educate the body.
Esthetician #148482
Esther Louis
My name is Esther Louis. I am a Professional Makeup Artist/Esthetician based out of Mobile, AL. In the world of beauty, I take pride in educating and pouring knowledge to the community about the importance of skincare and the health of the skin.
I've been in this industry for 12 years professionally and I specialize in luxury facials and advanced treatments. I am committed to building trust between the client and myself, as well as ensuring your desired skin needs are executed to perfection. My motto is to continually bring out the best with each client I touch! Look forward to servicing you!
Esthetician #151543
Kayla Tran
Hi everyone, my name is Kayla and I'm one of the Licensed Estheticians here at Body Mind, & Spine! I graduated from Blue Cliff Career College. My passion is in skin care and facials. A primary goal of mine is to help my clients with their skin care needs by giving them a personalized facial. Some of my favorite treatments to do are Microdermabrasion and Dermaplaning!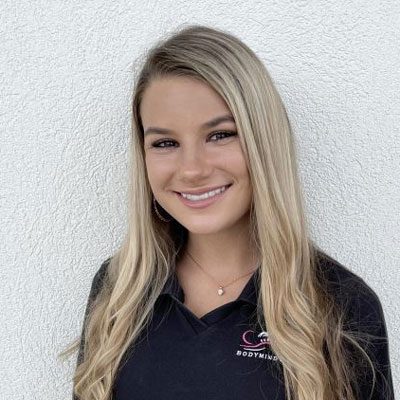 Receptionist
Ashton smith
Hi, my name is Ashton Smith and I am a receptionist here at Body Mind & Spine! I attended Coastal Alabama Community College on a cheerleading scholarship for 2 years. I hope everyone that comes to Body Mind & Spine feels welcomed and leaves with a smile! I truly believe BMS is such a fantastic atmosphere to work at and also to come for all of your chiropractic, massage, and skin care needs.
OFFICE HOURS
---
Monday
9:00am - 6:00pm
---
Tuesday
9:00am - 6:00pm
---
Wednesday
9:00am - 6:00pm
---
Thursday
9:00am - 6:00pm
---
Friday
9:00am - 6:00pm
---
Saturday
10:00am - 5:00pm
Monday - Saturday
9:00am - 9:00pm